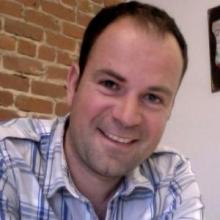 3. Understand each part of the customer journey. The decision makers struggle most in the early stage of the buying process, reaching agreement on the nature of the solution needed regardless of supplier. The variety of jobs, functions and geographies these individuals represent is much larger than it used to be.
IT companies must map the role of each of those people involved in the process and look for points on which they agree, as well as opportunities to help them reach consensus faster. To prevent losing sales, suppliers must foresee points of dissension and overcome them before they engage potential buyers.
4. Increase content marketing efforts. As B2B buyers consume more content throughout the decision process, it's paramount to consider the type of content you're publishing and the timing of its delivery. B2B marketers must take advantage of data to determine what audiences want, and when.
5. Scale 1:1 marketing with programmatic advertising and account-based marketing. Account-based marketing (ABM) — an approach in which marketers focus on an audience of one rather than take a widespread blanket approach — has been around for more than a decade. But today's data allows these strategies to be augmented, creating new ways to approach media such as programmatic advertising. With ABM technologies, marketers can personalize communications with impressive specificity in a fraction of the time.
Marketing for IT isn't about talking to a logo or a corporate monolith. As with any sale, it's all about connecting to the individual. So, take advantage of the available tools, and craft a message worth hearing.
Pages