MSPs Cashing In On Helping Clients Manage The Cloud
Submitted by Rick Saia on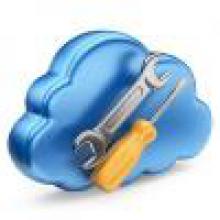 As businesses march to the cloud, solution providers are finding opportunities to help their customers manage the increasing complexity cloud brings to their infrastructures.
Those opportunities are especially presenting themselves in the SMB market, where businesses need that outside expertise, according to a recent report by the industry group CompTIA.
CompTIA's "IT Industry Outlook" for 2017 cited as a catalyst the growth of the cloud vendor market, with telecom providers, "thousands" of SaaS ISVs, and the public cloud behemoths such as Amazon Web Services and Microsoft Azure all in on the action.
"For the channel, this voluminous market is expanding opportunity for vendor management," the report said. The channel "is accustomed to this role, but today the task holds new meaning as customers navigate potential travails of the cloud world."
The vendor management role is "one way channel firms (especially managed service providers) can cement relevancy in the era of cloud," the report added.
The cloud "is only as complex as [a business'] ability to manage it," said Raymond Mobayed, CEO of 4IT Inc., a managed services provider based in Miami. But while customers may feel overwhelmed by all the movement on the vendor side, cloud-committed MSPs don't see it as a threat, Mobayed told ITBestOfBreed.
"The customer is depending on us to steer them in the right direction," he said.
Carolyn April, a research analyst with CompTIA, sees cloud vendor management as a "growing field" within the channel.
"Many channel companies who were just reselling cloud solutions … are now realizing that more of their value may come from [consulting] around cloud," whether they label that work as being aggregators or brokers, April told ITBestOfBreed.
Colwyn Warner, managing director of cloud and infrastructure services for Emtec, a solution provider based in Radnor, Pa., acknowledges the challenge businesses face as they move deeper into the cloud.
There is "confusion about the offerings from the various cloud vendors and the overlaps," he told ITBestOfBreed.
But that's where solution providers such as Emtec – No. 151 on CRN's Solution Provider 500 – can step in and help, consulting with clients on whether to bolt on new pieces to their cloud infrastructures or consider different providers, but also to be a trusted advisor, Warner says, citing the importance to a "partner for life" approach that Emtec espouses.
"You have to put on the business analyst's hat," says Mobayed. That helps the customer analyze its needs and look at all the possible cloud options – and not just those of an MSP's vendor partners - that can lead it toward the right strategy.
"We see a lot of MSPs steering customers [toward] what fits in their box," he added, referring to the MSPs. "That's just a big mistake."