4 Things Workers – Especially Tech Workers – Want
Submitted by Rick Saia on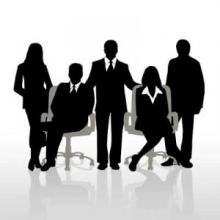 Welcome to 2017! You may be entering the new year with some big plans, maybe visions of more sales dancing in your heads as businesses – at least according to some predictions – plan to increase their technology spending.
And then there's the job market, which has increasingly leaned in favor of job seekers rather than employers, and could lead to some turnover, especially among your stable of technology professionals.
According to a survey by the job site CareerBuilder, more than one in five workers – 22 percent – plan to change jobs this year, about the same as in 2016. But among millennials, those between the ages of 18 and 34, more than one-third – 35 percent – expect to change jobs, up from 30 percent last year.
The turnover could be higher among IT professionals. A survey conducted in October by IT management tools provider Spiceworks found that 37 percent of IT pros plan to search for new gigs.
"To keep your top workers, you need to keep a pulse on what they're seeking," said Rosemary Haefner, chief human resources officer for CareerBuilder, in a statement. "For example, poll your employees from time to time to learn more about their goals and motivations and how they want to be treated."
If you need to fill a position or keep someone from going elsewhere, what can you do to make it easier? For starters, know what job seekers want. Here are four things from the CareerBuilder and Spiceworks surveys:
Saving More Money – Forty-nine percent of job seekers polled by CareerBuilder said they want to bank more of their paychecks this year, up from 38 percent in a similar survey taken a year ago. Meanwhile, Spiceworks found that 59 percent of IT professionals it surveyed believe they're underpaid.
So, be sure you're paying at the going rate, and be prepared to offer more if you interview someone who would be better than a good fit for your team.
Less Stress – Nearly two of every five – 38 percent – listed "be less stressed" as a resolution. That's up from 28 percent last year.
Eating Healthier At Work – This sounds like a New Year's resolution – and it is. (Another resolution? More frequent trips to the gym). Twenty-eight percent of those in the CareerBuilder survey cited this as a resolution, up from 19 percent in 2016. Coincidentally or not, 27 percent said an on-site fitness center would be a welcome perk that would make them more willing to join or stay with an employer.
Learning Something New – Twenty-six percent in the CareerBuilder survey cited professional development as a priority, such as courses, training and seminars. That is also up from last year, when just 17 percent cited this as a resolution. In its salary guide for IT pros for 2017, released in November, Robert Half Technology suggested a clear professional development path and the ability to innovate as incentives to attract and keep staff.
And solution providers need to foster an atmosphere for innovation, according to Eric Martorano, senior vice president for worldwide sales at Intermedia - No. 188 on CRN's Solution Provider 500 list – based in Mountain View, Calif.
"When employees are brainstorming for new ideas, leaders must make sure that their employees feel comfortable sharing those ideas," he told ITBestOfBreed recently. "We all need opportunities to think differently and try new things so that we can maximize our potential."