SOTI Marketing VP: 5 MDM Trends Impacting The Channel
Submitted by Lindsey O'Donnell on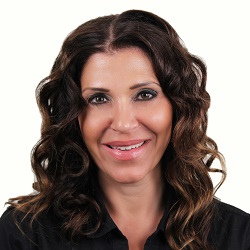 Mobile Device Management And The Channel
As more businesses adopt bring your own device (BYOD) policies, chief information officers are pumping their investments and resources into device management tools and mobile security strategies. Simultaneously, mobile vendors are investing in channel programs to help end users better understand and more easily implement MDM solutions and services.
Roula Vrsic (pictured) is the vice president of global marketing for one such mobile device management vendor, SOTI. Vrsic also heads SOTI's Altitude Partner Program, launched in 2014, which contains channel access to high-impact marketing, sales and training resources for resellers and OEMs, and was honored with CRN's 2015 5-Star Channel Award.
Vrsic discussed five of the biggest changes that channel partners in the MDM market are seeing.