Selling To The CMO: 4 Tips On Winning More Business
Submitted by Tom Spring on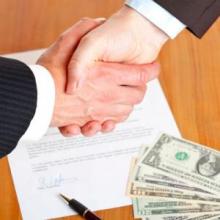 For solution providers, winning a piece of a customer's marketing budget can prove lucrative as more chief marketing officers turn to digital solutions. According to a recent study by TEKsystems, CMOs will hold 42 percent of IT budget purse strings in 2016.
"There has been a lot of buzz about the marketing IT budget outpacing the overall IT budget," said Teya Tuccio-Flick, partner at Whereoware, a Washington, D.C.-based digital agency and IBM partner. "That's why it's always been our strategy to talk to the marketer first. They drive innovative solutions such as analytics and cloud within a company."
Thousands of technology-based marketing solutions create enormous opportunities for partners, including mobile marketing, data management platforms and sales enablement. The blending of marketing and technology is called martech. It's a niche so promising that, earlier this month, St. Louis-based solution provider Perficient decided to step up its game and announced it would acquire digital marketing firm Enlighten for $12 million. 
"The IT investment budget belongs to the CMO," said Michael Porter, managing principal of strategic advisors consulting at Perficient. "The number of marketing solutions that are technology based is daunting. If you're an IT provider, you have to talk to the CMO first and the technology guys second."
So, what are the strategies channel partners need to boost sales with CMOs? What follows are four tips for solution providers hungry for a piece of the CMO's budget.