Top 10 Markets With The Best Tech Job Growth 'Momentum'
Submitted by Rick Saia on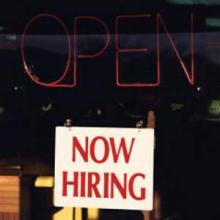 Cities With Tech Talent 'Momentum'
Big cities like San Francisco, Boston, Dallas and New York have their fair share of technology talent and rising salaries to attract and retain them. But what U.S. cities appear to be gaining momentum as technology employment centers?
Real estate investment firm CBRE gathered data on 50 markets and found 28 in which technology jobs "gained momentum" from 2011 to 2016, or where job creation grew faster in 2015 and 2016 compared with 2013 and 2014.
"Since the cost of talent is the largest expense for most firms, the quality of that tech talent is becoming one of their most important considerations," said Colin Yasukochi, director of research and analysis for CBRE in the San Francisco Bay Area, in a statement.
Click through to read about the top 10 markets with the greatest momentum, as reflected by their job growth in 2015 and 2016 and their net four-year growth – Change in Momentum – from 2013 to 2016.