Q&A With Peak 10's Chris Downie On Recurring Revenue And Growth
Submitted by Rick Saia on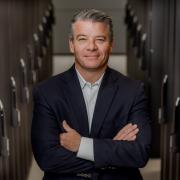 The Growth Rolls On For Peak 10
Six months into his new role as CEO of Peak 10, Chris Downie is overseeing a surge in business, highlighted recently by the completion of a 20,000-square-foot expansion of its data center in the Cincinnati area, and a 6,000-square-foot expansion of its data center campus in University Research Park, based in Peak 10's hometown, Charlotte, N.C.
Peak 10 is growing aggressively, having also expanded at four other locations. And it recently acquired a 33,000-square-foot data center in Louisville, Ky. The provider of IaaS, connectivity and cloud services thrives on recurring revenue, which has helped Peak 10 plan its growth.
Downie (pictured), formerly the CEO of data center provider Telx Holdings, talked with ITBestOfBreed recently. Click through to read what he said in this interview, which was edited for brevity.