5 Tips When You're Thinking About Rebranding
Submitted by Rick Saia on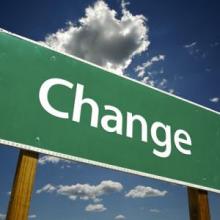 Carl Gersh's story behind the rebranding of his company into Forthright Technology Partners reflects much of what the information technology has done to business and itself over the last 25 years.
When Synergy Development Consulting, Forthright's forerunner, went into business in 1993, the word "synergy" wasn't exactly a household word. Fast forward two decades and you'll find "synergy" a more recognizable word – some would say to the point of being a cliché - on a businessperson's vocabulary list.
So, on Jan 1, Synergy, a managed services provider based in Miramar, Fla., unveiled its new name, Forthright, which reflected feedback they heard from many customers: that the company's representatives were honest, even to the point of telling clients what they did not necessarily want to know
But what goes into a rebranding effort? It's not as easy as one might think. There are two risks: getting the new name recognized quickly enough and having to live with the new name even if it doesn't catch on
"It needs to be unique, it needs to be authentic; it needs to be memorable," Gersh said in an interview with IT Best of Breed.
The reasons behind a rebranding can vary. It can result from a merger, a negative association with the previous brand name, a need to inject new life into a struggling company, or – in the case of Forthright – industry change.
After talking with three executives whose firms recently rebranded, here are five tips on rebranding that came out of those conversations.