Why Social Media Marketing Is A Big Deal
Submitted by Matt Brown on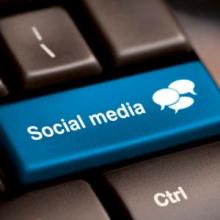 If you're under the impression that having a web site and a couple of social media accounts is all there is to social media marketing, you're wrong.
Social media marketing is quickly becoming an important, and even key, method of reaching, selling to and following up with customers. It's not a set-it-and-forget-it task, and certainly won't reach its potential if your company treats it that way.
The folks at Frugal Business have an interesting rundown of reasons why your company needs social media, and it spells out just what a thoughtful and strong social media marketing strategy can mean for businesses that take the time to do it right.
The increased web traffic, referrals and revenue are just the starters, author Michael Schiemer says, successful campaigns will also lead to better interactions with customers, better brand awareness and more exposure.
The kicker is that a good social media marketing strategy can result in your company, whether it's big or small, being considered connected, tech savvy and legitimate, Schiemer says.