Why Compugen CEO Zarek Went Back To School
Submitted by Heather Clancy on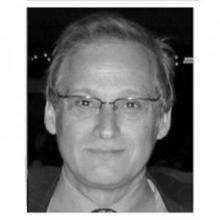 Compugen president and CEO Harry Zarek's first thought when he was nominated for QuantumShift, a leadership development program offered by a prominent Canadian business school, was, "What can I possibly get out of this?"
 
After all, we're talking about an executive who has spent more than 30 years helping his company become one of Canada's biggest IT solution providers – last year, he was named Executive of the Year by CRN. Compugen routinely flirts with Top 50 status on the CRN Solution Provider 500 list (No. 56 this year) and it is part of the Tech Elite 250, boasting elite credentials with companies including Cisco, Citrix, Dell, EMC, Hewlett-Packard, IBM, Microsoft, NetApp, Symantec and VMware.
 
"Then I looked through the list of people who have gone through the program previously, across all industries, people who had been in their roles for decades, and I realized there was definitely something I could learn," Zarek recalled.
 
QuantumShift is an annual five-day retreat for 40 CEOs who lead businesses that have made it past the start-up phase and are contemplating how to handle their next phase of growth. The participants are nominated through KPMG Enterprise and selected by the Richard Ivey School of Business' Pierre L. Morrissette Institute for Entrepreneurship. Including this year's class, more than 450 leaders have completed the program.
 
So, even though Zarek hadn't sat in front of a teacher in more than three decades (he doesn't have an MBA), he pulled himself out of the office for a week to join 40 other entrepreneurs in the classroom. Here are four key takeaways from his experience:
 
Find ways to get out of your comfort zone more often. Many management issues your team is trying to sort out have close parallels at other companies. Sometimes, by talking through someone else's challenges without having a vested interest in the situation, you'll gain better perspective on how to address your own. "You get into some very heavy conversations about challenges that people are often left alone to contemplate," Zarek said.
 
Look at succession planning across the entire business, not just for your own office. While Zarek thinks a lot about grooming individuals who might be able to take over roles, Compugen hasn't had a systematic program across the entire organization in place for grooming future leaders. That is one thing he will address, over time.
 
Don't try to tackle too many changes at once. While it's tempting to finish a program like QuantumShift and rush back with new ideas, Zarek and the other participants were cautioned to spend a few weeks processing the information. "It's best to focus on one or two things and really tackle that first, and let the stuff sink in," he said.
 
Get over yourself. While many tech executives have a tendency to believe the IT business is the hardest one around, it has a lot to learn by studying the complex network of partnerships that go into running, say, an organic beer brewery or a freezer storage business successfully. "Our companies are not necessarily more complex. From many perspectives, it provides a does of realism about our business being hard," Zarek said. "The truth is, there is no easy business."