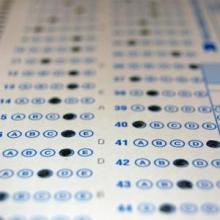 The convergence of two parallel trends is making 2014 one of the best years for technology spending in the past decade. Not only are IT budgets growing at their fastest rate in more than eight years, but as a result many businesses are looking outside their own teams for emerging skills in digital marketing and customer engagement, according to an extensive CIO survey by IT recruiting organization Harvey Nash.
 
Approximately 46 percent of the 3,200 technology leaders and chief information officers that participated in the 16th  annual Harvey Nash CIO Survey reported growing IT budgets over the past 12 months, compared with 42 percent in the prior survey and slightly less than the 47 percent reported in 2007.
 
On the flip side, though, close to 60 percent of those surveyed reported skills shortages in their teams. There were regional differences, with bigger-than-average gaps reported in Asia and Northern Europe. Australasia reported the smallest gaps, but even there, at least half of those surveyed expressed a concern over how to get innovation projects completed.
 
The research was collected in early 2014 across more than 30 countries.
 
"After six years of sluggish activity, this report clearly shows that 2014 is a watershed year," said Jonathan Mitchell, chairman of the Harvey Nash global CIO practice. "CIOs and technology leaders are seeing growing budgets and growing prominence in their organization as CEOs are turning to technology to drive growth. However, significant challenges lie ahead. This year has seen a worrying increase in the number of leaders citing concerns about skills shortages."
 
The reason for this is the nature of the technology spending that CEOs are willing to support. While the driving force over the past two decades has been projects focused on applications and IT solutions for cutting costs, there is now a heavier focus on innovations related to digital marketing and customer-oriented systems. The top priority among those surveyed was technology for improving the "effectiveness" of operations.
 
Almost two-thirds of the respondents suggested that projects were being delayed because their teams didn't have the right digital strategists.
 
Undoubtedly, one of the most important questions over the next few years will be: which IT solution provider can fill that gap? If your team's skill set is still firmly rooted only in delivering tactical infrastructure designed to drive out costs, rather than technology and applications that help businesses drive new revenue, it could miss out on that conversation.