Vertical Industry Watch: How Can Stores Make More Sales?
Submitted by Rick Saia on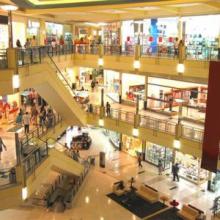 Do you have clients in the retail industry? You're likely well aware that of the competition they face from online retailers and how many are focusing more heavily on creating memorable in-store experiences to keep customers coming back.
That includes an increasingly heavy concentration on digital and mobile technologies. In a recent report, Big Four firm Deloitte – No. 16 on CRN's Solution Provider 500 - said 56 cents of every dollar spent in a store this year has been influence by a digital interaction. That's up from 49 cents last year and a mere 14 cents in 2013.
On the mobile side, 37 cents of every dollar spent this year is tied at least in part to a shopper's use of a web-enabled mobile device, including smartphones. That's up from a mere nickel in 2013.
"Smart retailers who deliver superior customer experiences see increases in sales and customer satisfaction and improved operational efficiencies," Anna Witler wrote last month on the blog of CDW – No. 5 on CRN's Solution Provider 500. "Today's retailers are using everything from mobile point of sale and customized applications to beacon technologies and analytics in order to deliver a tailored experience to their consumers."
So, if you count retail businesses among your clientele, here are three other solution provider perspectives that will resonate with them.
COMPUCOM: Five 'must knows' for the retail industry
A store can't compete solely on price, Stefan Mark writes. But he focuses on one of Deloitte's chief points – improving the customer experience – as well as increasing security and privacy.
AVANADE: 3 digital workplace productivity tools for retail store environments
Krishnan Rajaram says stores can start small in their quest for better productivity by using analytics, collaboration tools and workload-specific automation.
MARCO: How managed print services helps national retailers compete with online sellers
Managed print services can lower personnel costs and smooth out the curve in expenses, Dan Larkin writes in this post.