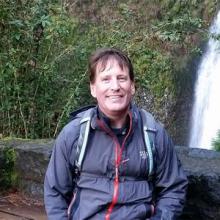 Solution providers looking to solve customers' issues can choose from a variety of traditional and not-so-traditional solutions. For many, that means exploring potential partnerships with startups.
Working with startups carries the potential payout that comes with being the first to market with a new innovative solution. On the other hand, finding the wrong startup could at a minimum mean a waste of resources bringing the wrong solution to market, with other possible risks including ruined customer relationships.
Testing untried solutions is an investment, and few have made the investment of Trace3, an Irvine, Calif.-based data center, cloud, and services solution provider.
Tim Coats, head of Trace3's research group, told CRN that his group researches new potential vendor partners on behalf of customers, and is currently tracking just shy of 500 startups.
"We like to say we're helping customers take advantage of new innovations," Coats said. "There's too much change going on in the market to wait for a bigger vendor to evolve fast enough."
Trace3's intense focus on startups should by no means be interpreted as a move away from traditional IT solutions, Coats said.