Talk Back On LinkedIn: Who Ya Gonna Hire?
Submitted by Rick Saia on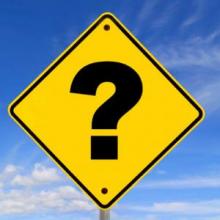 You may find it difficult today to hire technical people with the right skills. What do you do to widen your search? Are you seeing increased demand – or at least inquiries – for hyper-converged infrastructure? And, does your company do well at social media? Share in these discussions on our LinkedIn group page.
(Not a member of the IT Best of Breed LinkedIn group, please click here and sign up today!)
Finding Tech Talent: How Do You Battle A Tight Market?
You can call on recruiters, post open jobs or maybe call on your staff for referrals. (Click here to read how Softchoice calls on employees for help.) How do you get the skills that you want?
The Market For Hyper-Converged
Cisco is leading, Nutanix is gaining, and both Dell and Hewlett Packard Enterprise could make gains in the hyper-converged infrastructure market after their acquisitions of EMC and SimpliVity, respectively. How do you see the market in the months ahead? And are you seeing increased demand?
How Do You Succeed At Social Media?
What do companies such as yours need to do to succeed on the social media end of marketing? Does it help your brand? What are some of the special things you do that you'd like to share?