Talk Back On LinkedIn: Which Way To More Revenue?
Submitted by Rick Saia on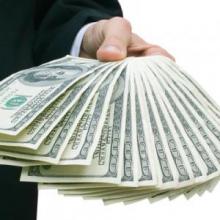 What helps you generate more revenue in the shortest possible time? Do you see the future of the channel in the same way a venture capitalist does? And, after voting in our latest ITBestOfBreed site poll, please comment on what new technologies will present the best sales opportunities this year? It's all waiting for you on our LinkedIn page.
(Not a member of the IT Best of Breed LinkedIn group, please click here and sign up today!)
What's The Quickest Route To More Sales?
Who wouldn't refuse more revenue? The trick with the technology industry is discovering how best to bring it in. From what to sell, how to sell and who do you get to sell it, what works as a quick fix for you in boosting sales?
How Do You Become A 'Butterfly?'
Business consultant Mike Kelly classifies channel partners into a matrix -- Puppy, Workhorse, Caterpillar and Butterfly -- with Butterfly providing the best potential alignment for a vendor. Read Mike's take; then, we welcome your views on what it takes for a channel partner to reach that status.
The Outlook For The Channel – From A VC's Perch
Seen a lot of disruption in businesses' use of technology? That's the norm today, according to Ted Coons, a general partner with venture capital firm TCV who focuses on enterprise IT. Coons sees opportunities ahead for solution providers, especially cloud and the Internet of Things. Do your views match his? Or do you have a different take? Please share it with us!
ITBestOfBreed Poll: New Opps From New Technologies
Cloud and security may be dominating the world of business technology, but other, newer technologies are making their presence felt, So, we picked five and - in this week's poll - we ask you which one is presenting itself with revenue opportunity. Please click here and take a minute – probably less than that - to answer the poll question, then comment on LinkedIn.