Puppy? Butterfly? How Would You Describe Your Business?
Submitted by Mike Kelly on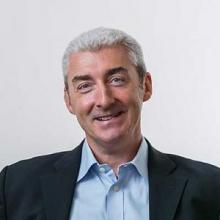 Mike Kelly (pictured) is founder and managing partner of Ridge Consulting, a business advisor based in Dublin, Ireland, and Columbia, Md.
The major technology vendors have thousands of channel partners, separated into various designations such as "Gold," "Certified," "Advanced," and Premier. But that still leaves channel teams with hundreds of partners to squeeze the best out of.
How can a channel team decide which partners are worth investing in to help it achieve its growth targets? Which partners should get which type of lead? Who should get more discretionary funding? Who should get less?
I have always found both the Boston Consulting Group's Matrix and McKinsey's 9-Box Matrix most insightful when making investment decisions. They quickly enable both clarity and decisions on complex situations in a way lists or spreadsheets simply cannot. But here's a model geared toward channel teams at technology vendors that I'm sharing here with channel partners. We at Ridge Consulting have created four archetypes of channel partners: The Puppy, The Workhorse, The Caterpillar and The Butterfly. (The matrix is illustrated here with permission from Ridge Consulting.)
Click image for full-sized view.
Here's how we arrived at these archetypes. We used two axes – one vertical and one horizontal - that split the channel partners into four quadrants:
Segment Priority (the vertical axis) looks at how important the market sector being measured is to the vendor team; and
Ability to Win/Transform (the horizontal axis), that is, the skillset the partner has to win deals in that segment, or at least be able to quickly transform the company to become winners there.
The idea is to score each partner according to both criteria, then plot them on the axes.
To delve deeper into the tool, here are the four archetypes, their characteristics, and suggested generic strategies for each.
The Puppy (lower left quadrant)
The company that is a Puppy has a management that lacks strategic focus and discipline. Everything is an opportunity and leaders at a Puppy company chase it like a ball of string. They consider the fact that the multiple skillsets and great flexibility they have are wonderful strengths. But in reality, they constitute a lack of focus, which is the company's greatest weakness. They are the ultimate "Jack of All Trades, Master of None,". So it's difficult for new buyers to take them seriously.
The generic strategy recommendation for the vendor is to leave these partners to themselves. They will either figure out their own strategies or eventually be hit by a bus. This is business, and it's not the responsibility of vendor teams to take in every stray Puppy.
The Workhorse (upper left quadrant)
These companies are typically VARs with great technical skills, led by brilliant and enthusiastic technical executives. But they lack the business acumen to see the bigger picture. Workhorses typically define themselves according to a vendor's product set or technical application.
These companies lack the vision and strategic thinking to become a strategically important partner for the vendor. However, they can be great technical assets, and in their own specific "wheelhouse" they will be a very safe pair of hands. They may consider themselves visionary, but in reality their vision comes back to standard "continuous innovation" rather than taking on anything discontinuous or disruptive. They will find a better way to do the same thing, but that's not visionary.
The recommended strategy for the vendor is to engage with a Workhorse tactically, at a technical level. But don't provide leads or other supports that are outside  their tightly defined core competencies.