Talk Back On LinkedIn: What's The Outlook For Service Providers?
Submitted by Rick Saia on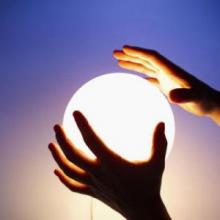 Service providers are seeing growing demand for cloud and digital solutions. How can they keep customers satisfied? Also, what's your view on President Trump's recent executive order that could lead to changes in the H-1B visa program? Weigh in on those discussions, and vote in our poll on H-1B on the ITBestOfBreed home page.
(Not a member of the IT Best of Breed LinkedIn group, please click here and sign up today!)
The Road Ahead For Service Providers
What does the future hold for IT service providers? Two Gartner analysts addressed that question recently and offered a few predictions and recommendations for service providers as they look to help their clients grow, and navigate the always-changing technology industry. How do you see the future?
What Would Trump's Changes On H-1B Visas Do For The Industry?
President Donald Trump's recently signed executive order will make changes to the H-1B visa program, which has been widely used by the information technology industry for years. According to the Trump administration, the current random lottery H-1B system has violated the principles of the program by allowing employers to bring in lower-skilled workers at well below market rates to replace American workers. Do you agree? Disagree? Tell us, and take our one-question poll too.
Are You Getting Nibbles On IoT?
The Internet of Things is taking off, with many solution providers jumping in on the action. But IoT doesn't come without warnings, such as security. How is IoT working out for you so far? And in this video clip, learn how one service provider is seeing early success with the technology.