Video: Service Provider Scores Early IoT Success
Submitted by Rick Saia on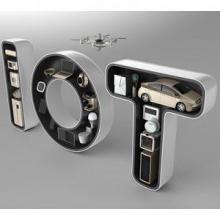 Unified Office, a provider of cloud-managed VoIP and unified communications services, jumped into the Internet of Things market in March, and the early results have been more than encouraging.
"All of a sudden, our orders have dramatically, exponentially exploded," Ray Pasquale, CEO and founder of the Nashua, N.H.-based firm, told ITBestOfBreed.  "We kind of thought that might happen. We weren't prepared for it."
Unified Office has begun to deploy its IoT operations performance suite to "a few hundred" franchised Domino's Pizza stores in the U.S., out of about 5,000 across the country, Pasquale said.
The suite, called TCNOPS, is part of Unified Office's communications service platform, Total Connect Now.
IoT is important for the Domino's franchise holders since they operate in a "heavily regulated" industry in which a local health department, for example, can shut down a restaurant if the temperature inside a food freezer is not within guidelines, Pasquale said. IoT technology can, for example, make that easier to manage by installing a sensor inside a freezer, and someone can monitor the temperature remotely and receive an alert when it's close to being outside its normal range.
"Everything is orchestrated" for the franchise owners, Pasquale said. A franchisee may own 150 stores that collectively bring in $200 million a year, he added. "That's a big business."
TCNOPS monitors refrigeration, fan exhaust emissions and prep table temperatures, which helps maintain food safety compliance and temperature variations that might result in food inventory waste.
"You spread that across your hundred-and-some-odd store footprint, that's real money for them," Pasquale said.
In this video, Pasquale talks about Unified Office's early success in the Internet of Things market.