Talk Back On LinkedIn: Rounding The Turn Into 2017
Submitted by Rick Saia on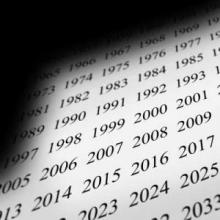 Are your customers looking for more security and cloud solutions? What about data analytics? If you're a partner of either Dell or EMC, how does the road ahead look now that the merger is complete? These discussion starters are up on IT Best Of Breed's LinkedIn page, waiting for you to weigh in.
Top priorities: security and cloud
Security and cloud - in that order - will have the biggest IT impacts on businesses in 2017, according to research from staffing specialist TEKsystems. It's the third straight year in which security was at the top, while cloud advanced from No. 4 last year. Does this match what you're seeing among your customers?
Dell or EMC partners: How are things unfolding for you post-merger?
Dell EMC channel chief John Byrne says he's taking steps to fix one of the most glaring inequities between the two legacy channel programs: rebates. "We will be making a significant investment in our EMC partner program," he told CRN. "It will return to competitiveness. It will be competitive on rebate and it will be competitive on MDF [market development funds]." How do you think this will work out for you?
More vendor partnerships in 2017? Or fewer?
Are you looking to expand your list of vendor partners next year? Or trim it? What factors enter into your decision to add or drop a vendor?
(Not a member of the IT Best of Breed LinkedIn group? Click here and sign up today!)