Talk Back On LinkedIn: Preventing The Next WannaCry
Submitted by Rick Saia on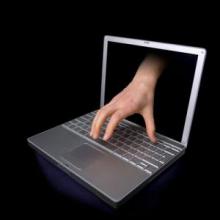 Just in time for the holiday weekend, we have posted three new discussion topics on our LinkedIn group page and invite you to weigh in.
What are the lessons for solution providers and their customers after WannaCry? And what lies ahead for clients with the coming General Data Protection Regulation (GDPR) across the European Union?
(Not a member of the IT Best of Breed LinkedIn group, please click here and sign up today!)
In the two weeks after the WannaCry ransomware attack, there's been no shortage of advice, warnings and "told ya sos." What do you think is the chief lesson for businesses - and solution providers - after WannaCry?
Data Privacy And Protection In Europe
With less than a year until the General Data Protection Regulation (GDPR) takes effect across the European Union, security solution providers say the clock is ticking for customers to get up to speed. How is GDPR impacting your clients, if at all? Tell us.
Intel has looked to expand beyond the PC market into new areas like the Internet of Things. This week, at its partner conference, there were a host of products on display that support that shift. Check them out and tell us how you think they can help the channel.