Blog Roundup: The Aftermath Of WannaCry
Submitted by Rick Saia on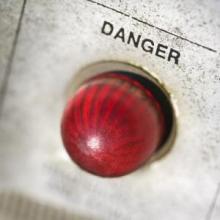 The WannaCry ransomware attack earlier this month struck more than 200,000 computers around the world and inflicted damage that could approach $4 billion, according to cyberrisk analytics platform provider Cyence.
As technology and business leaders try to make sense of it, the attack underscored one major message of warning: Don't be caught defenseless the next time.
After WannaCry, sales intelligence specialist RainKing found that 80 percent of respondents to a recent survey it conducted reported that their organizations have been affected by at least one type of cyberattack – such as ransomware, phishing and distributed denial of service (DDoS) – at one time or another.
Many solution providers didn't waste time in writing about WannaCry and offering advice on their blogs on what to do to prevent the next WannaCry. Here's a roundup of five recent posts.
WORLD WIDE TECHNOLOGY: Why vulnerability management is important
One of the tragedies of WannaCry is that it was mostly avoidable because many Windows computers did not have a patch that Microsoft had released in March, James Meacham writes.
LOGICALIS: How to protect the infrastructure
Ron Temske outlines three preventative steps, and three more that constitute a holistic approach to warding off ransomware.
OPTIV: More security awareness training
Nick Hyatt offers a list of technical recommendations, but leaves a good one for last: ensuring that end users are properly trained to recognize a malware attack. As part of that training, he writes, companies should cover how to spot phishing attempts, user-created vulnerabilities, and malicious downloads.
Jeff Falcon writes that WannaCry offers organizations an opportunity for business and IT leadership to work together and improve the underlying business processes that drive organizational outcomes to manage risk.
IT WEAPONS: Red lights and green lights
Want to make things simple for a customer's end users? Read to the end of this post, which offers an easy-to-grasp list of five "do not" (in red) and four "do" (in green) items.