Talk Back On LinkedIn: Health Insurance Costs Raising Your Blood Pressure?
Submitted by Rick Saia on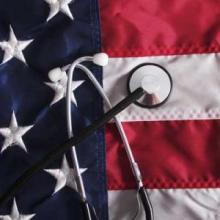 Many businesses are seeing health insurance costs head north in 2017. What about you? Does the IT skills gap impact decision making among your clients? And what "gifts" would you like from your vendor partners in 2017? These are up on IT Best Of Breed's LinkedIn page, waiting for you to weigh in.
Health Insurance Costs: How High Can They Fly?
The costs of employer-provided health insurance are going up for many - if not most - businesses in 2017. Is it happening for yours? If so, how high are they rising and have you done anything to mitigate them?
Does The IT Skills Gap Impact Business Decision Making?
Here's a finding from a recent study: Thirty-four percent of IT executives say a shortage of skilled tech workers is forcing business users to make IT decisions. Do you see this as well? And has this provided an opening for selling IT services?
What 'Gifts' Would You Like From Your Vendor Partners?
The holidays are here, which steers the thoughts of many to gift giving. You may have a personal "wish list," but what do you wish from your vendor partners in the year ahead?
(Not a member of the IT Best of Breed LinkedIn group? Click here and sign up today!)