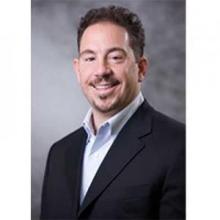 Chances are, you've read at least one survey about cloud adoption among small and midsize businesses (SMBs) in your news-perusing life, and therefore you know it's growing (even among the skeptics). No surprise there.
But did you also know that more than half of businesses (56.5 percent) seek outside help when moving existing IT infrastructure off premises to a cloud-hosted location? Or that almost one-quarter of companies (24 percent) that handle a migration project on their own plan to team with an expert next time around? Businesses, it seems, are becoming more open-minded to cloud provisioning discussions, and they are more likely than ever to include an IT solution provider in planning and implementation.
These revelations were uncovered last June by managed service provider Evolve IP's survey of more than 1,250 IT/cloud decision makers. Approximately 71 percent of the respondents were from companies with 50 to 5,000 employees. (Evolve's own customers were excluded, which is refreshing).
"We continue to see across-the-board drops in barriers to moving to the cloud and more support from IT managers as they have become more aligned with business executives," said Guy Fardone, general manager and chief operating office of Evolve, commenting on the results. "Also, as we have see in our business, companies looking to move to the cloud on their own are experiencing some hiccups along the way."
When it comes to budgets for cloud services, approximately 42 percent of the survey respondents reported an increase this year, with 80 percent of that group planning to boost spending again during 2015. While 58 percent of the respondents didn't plan to seek an outside advisor for planning, another 30 percent reported that a lack of internal experts was a concern so they're thinking about it.
Here are five other high-level findings to mull over:
58 percent of the respondents describe themselves as cloud "believers" (up 5 percent from last year's survey)
More than half of those who were "unbelievers" or "unconvinced" about the cloud model are, nonetheless, planning to add at least one service during the next three years
The top concern surrounding cloud services is still data security, followed by privacy concerns
The primary anticipated benefit that businesses expect to receive from cloud investments is disaster avoidance/recovery
Respondents are running an average of 2.7 services in the cloud