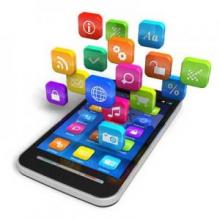 Most marketing executives apparently got the memo suggesting that they should shift at least a portion of their advertising and messaging investments to social networks and digital marketing. Now, they need to start paying more attention to their mobile strategies.
Here's the scenario: U.S. social display ad revenues are expected to grow from $3.3 billion in 2013 to $5.6 billion by 2018, according to new data from BIA/Kelsey.
That's pretty impressive, but the amount that will be spent on social native advertising – things like promoted Tweets or Facebook "news" stories – will surge from $1.8 billion to $9.4 billion during the same timeframe.
Content and messaging that is optimized for mobile platforms will also skyrocket over the next four years, the data suggests. By 2018, social mobile ad revenue is estimated at $7.6 billion, surpassing the amount expected for messages focused mainly on the desktop.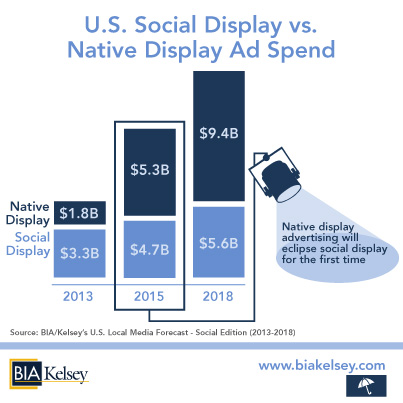 "We were initially skeptical about the social-mobile market's ability to capture optimal wallet share because of mobile's limitations, such as smaller screen size, limited ad inventory and static creative," said Jed Williams, vice president of consulting for BIA/Kelsey, in a statement. "Over the past year, however, Facebook, Twitter and other networks have generated dramatic revenue growth, primarily as a function of mobile ad acceleration and largely through natively integrated mobile ad formats. We expect this growth to continue throughout the forecast period."
One big factor driving this shift is the ability to geotarget messages so that they are relevant only in specific geographies or locations, according to BIA/Kelsey.