Shmunis On 'Struggling' Vendors, Cloud Demand
Submitted by Mark Haranas on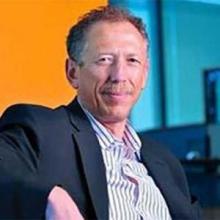 Vlad Shmunis founded his cloud-based business communications company RingCentral in 1999 and has witnessed first-hand how cloud solutions have dramatically changed the IT industry.
"This cycle of disruptive innovation and change is even more significant than what we saw in the late 1990s," said CEO Shmunis. "Today, cloud solutions have dramatically changed the business models, and this is very challenging to legacy vendors."
Last month, the Belmont, Calif.-based company reported first quarter subscription revenue increases of 37 percent year-over-year to $253 million. RingCentral also recently added a Cloud Contact Center to its portfolio and unveiled a new partnership with Tech Data.
CRN talked to Shmunis about how large vendors are failing to successfully adopt Software-as-a-Service offering, "significant" revenue opportunities for VARs and how RingCenteral is beating competitors.
How is your partnership with Tech Data going to help your channel become more profitable?
Tech Data is a very strategic partner for RingCentral that will help us extend our reach to business customers through their channel of 60,000 resellers in the U.S. One of our key channel initiatives is to educate partners who have not previously sold unified communications solutions and to help them learn about the market opportunity in our space.
RingCentral is an enterprise-ready cloud communications solution with voice, SMS/chat, conferencing and fax. With this technology in the cloud, this market is now very accessible, and the technology is far more powerful than traditional business phone systems. We're opening new doors for resellers to capture this significant market opportunity and we're excited to do this with Tech Data.
Do you see the larger vendors ramping up SaaS offerings? Is it the right time for them to jump into this market or are they too late?
Yes, we are seeing some on-premise legacy vendors in our space attempt to ramp up their SasS offerings, as they also recognize the benefits of cloud communications. And we continue to see some of them struggle with changing their business models to address the market demand for cloud solutions. 
For these legacy vendors, unfortunately for them, large capital investment does not buy time. These new cloud platforms take years to mature once they are first brought to market. Additionally, these legacy vendors have to be willing to cannibalize their revenues from expensive on-premise systems to a low-cost subscription business model. Adopting this business model has historically been challenging for almost all on-premise vendors who have tried to ramp up SaaS businesses.