Sales Bible: 10 Truths For More Effective Selling
Submitted by Rob Wright on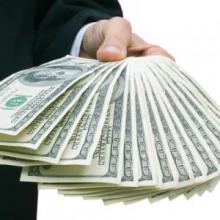 Best-selling author and professional speaker Jeffrey Gitomer, who's written such titles as The Little Red Book of Selling and The Sales Bible, spoke recently at Synnex's Varnex 2014 conference and offered solution providers several tips on how to improve their sales approach and close deals more effectively. Here are a few of Gitomer's most salient points:
1. The First Sale That's Made Is Not About The Product
It's about the salesperson, Gitomer said. A salesperson has to sell themselves to the customer and establish some kind of connection or ties to the client. If you don't sell yourself effectively, he said, then it doesn't matter how good the product or service your selling is – you're not making the sale.
2. People Don't Like To Be Sold, But They Love To Buy
You have to tap into that desire without getting in the way, Gitomer said. A great example of salespeople getting in the way of the sale are car dealerships, he said. People want an easy way to buy a car, Gitomer said, but car dealerships are trying to outlaw direct sales for automobiles. "They're trying to block Tesla because they want to sell cars online," he said. "Every car salesperson will lose their job in an hour. That job is over, history."
3. People Buy For Their Reasons, Not Your Reasons
"Find out what their reasons are first," Gitomer said. "And sell them on that." Just because they're important to you does not mean you're important to them, Gitomer said. Salespeople don't spend nearly enough time trying to learn about their prospective clients and find out what their motivations are. Use those reasons to sell them rather than focusing too much on the product or service you're trying to pitch.
4. Delete These Words From Salespeople's Lexicon
"I'm waiting for a call back." These words are a big no-no for salespeople, Gitomer said. Never wait for a call back. "Seriously?" Gitomer said. "What are you waiting for? Call them up on the phone again."
5. Embrace Social Media
Gitomer is a big believer in social media and encouraged solution providers to embrace tools and platforms like Twitter, Facebook, YouTube and other social networking avenues. "It's free!" he told the audience. Plus, Gitomer said social media is the new reality. If you want your business to be found, he said, you need to put your company out there. Otherwise, all that's left is the Yellow Pages.