The Rise Of The 'Interchangeable' Workforce
Submitted by Sarah Kuranda on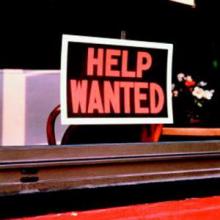 Workers are making careers out of jobs that were once considered sideline gigs, and one firm says the trend could be a win-win for VARs savvy enough to manage the rapidly changing workforce.
The market for onsite freelance and contract workers is growing, according to a study commissioned by Workmarket, a New York firm that helps companies manage freelancers, contractors and consultants.
VARs and managed service providers can benefit from the scalability and flexibility that a freelance workforce can bring, and they wouldn't have to pass over a project or reject a client because they don't have the workforce on hand to handle it, said John Leventhal, Workmarket's founder and CEO.
Beyond that, freelance workers can bring additional certifications and qualifications into the mix to diversify a VAR's workforce. While a skilled freelancer might be pricey, Workmarket said they are usually worth the investment because of the quality of their work.
In the coming years, the number of freelance workers in North America is expected to reach 50 million, or more according to some estimates. That's up from 17.7 million today. Enterprises are eager to pick up the extra talent, and the Workmarket survey of enterprises found that 65 percent planned to hire more contract workers this year.
"I believe the workforce is changing. Where we're going today...I do believe the workforce will become much, much more interchangeable," Leventhal said.
Workers are finding more and more that they are able to make a career out of freelance and contract work, Workmarket found. About 25 percent of survey respondents said they had been in the independent workforce for more than 10 years. About half said they've been freelancing for less than five years.
In particular, as more young workers enter the workforce and find it difficult to find a fulltime job, they turn to freelance opportunities.
Workmarket found freelancers across the board bring skills and experience in marketing, technology, sales, business services and more. Technology and communications skills are common, 38 percent of respondents claimed expertise in those areas.
In addition, freelancers are often willing to travel, with almost half of respondents saying they would be willing to travel more than 21 miles to an assignment. The benefit for businesses, Workmarket said, is that it gives greater geographical reach, especially in rural areas that might be difficult or costly to cover otherwise.
The good news for freelancers is that Workmarket's study predicted that this trend is here to stay. To help get ahead of the trend, the study recommended companies check out marketplaces for freelance workers, checking to make sure workers are compliant with IRS regulations, and leveraging technology to keep track of and optimize the workforce.
"People want to be independent," Leventhal said. "The world is evolving."