Q&A: CXtec's Survival Guide For Resellers
Submitted by Mark Haranas on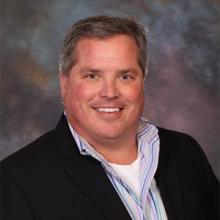 Staying afloat in the ever changing IT landscape can be difficult for solution providers in the reseller market.
CXtec, the Syracuse, N.Y.-based networking, voice and cable infrastructure solution provider, has been able to survive in the market for over 35 years.
The company recently celebrated the 20th anniversary of its flagship brand of certified pre-owned networking and voice equipment, equal2new, which the company says has saved organizations more than $817 million since its inception.
Frank Kobuszewski, vice president of technology solutions group at CXtec, tells IT Best of Breed how a solution provider and reseller like CXtec has been able to stay alive since 1978, and discusses trends in the pre-owned market today.
What are some of the top tech trends in 1995 versus 2015?
It's interesting to think about all the changes that have taken place in the technology industry in just 20 years. We launched the equal2new brand in 1995, which was back when eBay was founded and DVDs were invented. 1995 was also the year that VoIP was introduced to the market, and we've seen this technology grow to provide the framework for current trends in Unified Communications.
In 2015, we'll see an increased focus on the adoption of cloud computing and how it can be used securely and effectively. The Internet of Things is also one of the main trends in the industry right now and it will be exciting to see how that develops moving forward. As the rate of technology change continues to increase, VARs need to be able to adapt their product and service offerings to best meet shifting consumer demands.
How has CXtec been able to stay in business for 30 years?
It's all about our people and creating the culture of success. We have several core values at CXtec that define who we are and how we do business and that's what has set us apart. These values aren't just something that we post on our website. We talk about them regularly and make sure that we are all living up to the standards we've set for ourselves.
Our team believes in the importance of honesty and integrity, teamwork, the entrepreneurial spirit, being resourceful, and commitment to our community. Our dedication to these values leads to more meaningful relationships with our customers, which in turn leads to our success as a company. People do business with people – you can have a great product, but if you don't have the right people on your team to market, sell and support it, you're going to miss the mark.