Polycom Channel Chief On New Partner Program
Submitted by Mark Haranas on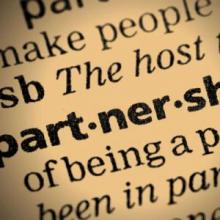 The video and unified communications vendor Polycom launched its revamped global partner program earlier this month focused on rewarding its top performing channel partners.
Polycom Channel Chief and Vice President of Worldwide Channel Sales Mark Arman talked to IT Best of Breed about the revamped program and shared his thoughts on how vendors should shape a channel.
"A critical first step in shaping a healthy channel is to clearly define how the channel will contribute to the success of your business," said Arman. "This involves clearly mapping all potential benefits of a channel strategy -- such as accelerated sales growth, expanded market reach or simplified purchase processes with your strategic priorities."
The San Jose, Calif.-based vendor, which has more than 7,000 partners, said solution providers who invest in advanced technical training, highly skilled specialists and align business development efforts, will benefit from the new program. The program rewards partners who develop adjacent technologies and advanced services through Polycom services and practice specializations.
The revamped program aims to drive enablement and financial health within its channel community.
"The ultimate objective of this enablement should be to help partners become self-sufficient in all aspects of demand generation, fulfillment, integration and customer support," said Arman. "Through effective enablement initiatives, your partners will identify new customers, confidently engage with decision-makers, and communicate a clear value proposition that will help to drive business velocity and accelerate sale cycles."