Perficient Aids Global Health Efforts With Cloud Solution
Submitted by Michael Novinson on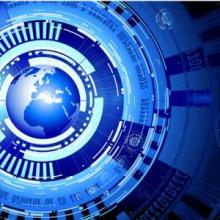 Perficient has brought seamless cloud-based communication to a nonprofit whose workers were previously stuck going to internet cafes to read or send email.
The St. Louis-based company, No. 66 on the CRN SP 500, migrated the infrastructure and 3,000 employees of Partners in Health to a Microsoft Office 365 suite at the purchasing price without any markup.
Boston-based Partners in Health trains healthcare providers and delivers clinical and social support for impoverished communities in areas such as Haiti, Rwanda and Siberia. The organization has also been involved with responding to the Ebola outbreak in West Africa.   
"It's a great cause," Perficient CEO Jeff Davis told Itbestofbreed.com.
Davis said Perficient – which was named Microsoft's partner of the year in 2013 – was the only solution provider willing to do the work without any profit margin.
The Gates Foundation donated the services and Microsoft donated the software, which will include Exchange Online for communication, Azure-hosted ADFS for identity management and SharePoint Online for document storing and collaboration.
Prior to Office 365, Davis said many employees were in remote locations with such little bandwidth that they had to go to internet cafes and use Gmail. Same Partners in Health employees were not on a single email system, he said messages would sometimes get lost due to time zone changes.
Since Office 365 operates out of the cloud, Davis said it does not require much data to be moved across the system, which is vital given the remote location of Partners in Health clinics, particularly in Haiti.
The SharePoint piece, though, will be much more data intensive, meaning Perficient might not be able to roll it out at every site.
Perficient also addressed Partners in Health's server crashes and shored up issues with legacy systems since even a cloud-based application such as Office 365 requires some on-site computing power.
Perficient staff worked out of the Partners in Health headquarters in Boston to implement the technology, while the nonprofit IT staff stationed at work sites around the globe.
Perficient had experience with deployments in countries such as Brazil, Costa Rica and the United Arab Emirates, Davis said, since the solution provider derives 60 percent of its revenue from Fortune 1000 companies with operations around the planet.
The solution provider, though, had never before had such an involved partnership with a nonprofit. Davis said the project helped boost morale for Perficient employees, who felt very good about what they had accomplished. 
"We'd do it again," he said.
Although Partners in Health is an exception, Davis said nonprofits typically have a lean or less experienced IT staff, meaning they'll need more assistance from a solution provider.
Davis urged channel partners working with nonprofits to be open and upfront, prepare a very detailed statement of work and be willing to roll with the punches.
The more significant challenges come from working in developing countries, where Davis said cloud applications typically work well (since they minimize processing power) while data intensive applications do not.
Davis said solution providers must consult with their clients as well as the government – which typically runs the IT infrastructure in these nations – before devising a plan. Oftentimes, Davis said IT consultants need to realign their expectations based on the actual level of infrastructure available in these nations.