Partners Can Be Heroes In Rapid Microsoft Upgrade Pace, Study Says
Submitted by Joseph Tsidulko on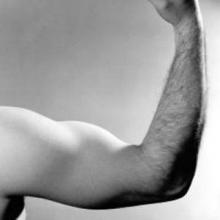 Buyers of business software are eager to get their hands on the latest releases of Microsoft products, but the rapid pace at which the cloud is introducing new technology into the workplace can often be disruptive. The problem of coping with rapid refreshes and changes is one the channel feels it's uniquely suited to help businesses tackle, according to the results of the study, published recently by harmon.ie, a developer of products that simplify the experience of using Microsoft's cloud offerings.
"As Microsoft continues to innovate in the cloud, its rapid release of new capabilities is overwhelming its customers who are struggling to make sense of them," Yaacov Cohen, CEO of harmon.ie, said in a statement accompanying the report. "This creates opportunities for Microsoft partners to offer consulting services and innovative products that hide complexity and simplify the evolving Office 365 user experience."
Several Microsoft partners told IT Best of Breed that the report's findings mirror what they see in the field, and there are abundant opportunities created by the onrush of updates.
Joe Foos, director of sales and marketing at San Jose, Calif.-based ZAG Technical Services, told IT Best of Breed, "It's true. Customers definitely need help keeping up, and struggle to get ahead of the curve to prevent surprises."
Those users know that moving slowly is the ideal way to transition to new software, but they just don't want to wait long to get their hands on the latest capabilities. At the same time, they understand moving quickly can be disruptive, Foos said.
"So, they need specialized help," he added.
Reed M. Wiedower, chief technology officer at New Signature, a Microsoft partner headquartered in Washington, said that, as a general rule, his company sees training and knowledge as the biggest gaps organizations face once they move to the cloud.
"It's a nice problem to have, to be sure, for many organizations that were used to having to worry about keeping the lights on," Wiedower said. "But for folks that have been around for a few years, they've found that when Microsoft releases a new product or feature, they really need to have a trusted partner, with expertise in learning and adoption, walk them through envisioning how the new tools can solve business challenges, and then go through staff training around best practices."
The harmon.ie report was based on a survey conducted in April of more than 200 Microsoft partners.
Almost 70 percent of those respondents said a "primary reason" their customers were looking to adopt cloud - and Office 365 - was to always have access to the latest version of the business productivity software. Only 56 percent felt customers were being driven primarily by cost savings.
But while those companies want to remain current, they also demand easily consumable solutions, the polled partners told harmon.ie.
To capitalize on those often-conflicting dynamics, 31 percent of the study's respondents said they were selling bundled services to enhance the user experience. A quarter of the survey pool said such value-added services present their greatest potential for revenue growth — a 148 percent increase from a similar survey in 2015.
"As Microsoft continues to release updates at a rapid rate, and as IT continues to push for increased access to the latest refreshes, business users find it hard to keep up and make the most out of the technology," the report said.