MSPs: Expand Portfolio, Understand Clients, Avoid Commoditization
Submitted by Michael Novinson on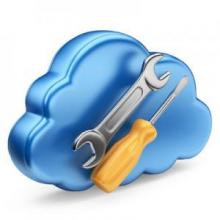 Managed service providers are feeling the squeeze. Overlapping products and services have have whittled away at individuality and have ushered in commoditization.
Alex Rogers, CEO of the Bakersfield, Calif.-based IT business training provider CharTec, said MSP margin erosion has occurred over the past two or three years as more break-fix companies transitioned into managed services, offering the same array of help desk and network operations center (NOC) services.
"The issue is that they're selling the same products as everyone else, so it all comes down to price, and the least greedy ones get the deal," Rogers told IT Best of Breed.
Rogers encouraged solution providers to embrace the Hardware-as-a-Service model as part of developing a more holistic managed service offering, but cautioned that it must be about more than hardware.
End users will see the offering as a hardware subscription - and go with whoever is cheapest - since that's the only thing they see or touch, Rogers said. Solution providers must therefore be aggressive about promoting services such as consulting, vendor management and lab management, he said.
Solution providers must therefore change the conversation from being about hardware sales to being about solving business problems, according to Greg VanDeWalker, senior vice president of unified communications and the IT group at GreatAmerica Financial Services Corporation.