Microsoft Pitch To Solution Providers: Explore Big Data and IoT
Submitted by Phil Harvey on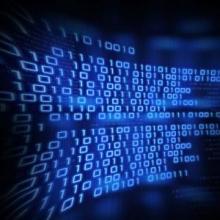 The channel has an enormous opportunity to help businesses make sense of their data, using the cloud, artificial intelligence and deeper conversations with customers, according to Eric Loper, Microsoft's director of U.S. national solution provider sales.
Loper spoke to about 50 attendees of a Best of Breed Conference breakout session Tuesday afternoon. His hour-long pitch - to engage partners with Microsoft and help it explore opportunities in big data and the Internet of Things - included real-world examples and didn't spend any time on a typical product-feature rundown.
Instead, Loper focused on how the business problems of the past are the same for channel partners, but that the solutions require a real understanding of what information is locked inside businesses that technology can help put to good use. "We know that there is an exponential amount of data – we can't even think of the names and the terms to use to describe it – and we know we're going to have to interact with that in a new way," Loper said.
He added: "We have shifted from a world where the conversation was whether or not your customer will have a cloud strategy to one where they're asking: 'What value will I see in the cloud?'"
With that, Loper invited Christopher Hertz to the stage to share some insights about how, while he was at New Signature, he made some big bets using Microsoft platforms and helping customers solve little problems using big data. "The Internet of Things is just big data with sensors," Hertz told IT Best Of Breed after the 30 minute-long session. And all IoT conversations really begin as basic consulting, he said, learning as much about a business, its pain points and where and why it's about to spend money.
Hertz recalled an example for the candymaker Hershey's, in which a change in temperature and humidity of the licorice in its Twizzlers corrected a problem where an extrusion machine wasn't adding the correct amount of product to the package. If the machine added too little candy, the package had to be thrown out. If it added too much, the machine was wasting money.
By using "Microsoft's Cortana Analytics suite and some Raspberry Pis," Hertz said New Signature was able to help Hershey's begin to gather the data that allows the company to become much more efficient at extrusion and saves the company "hundreds of thousands of dollars a year" on a single production line for a single product.
It all begins with a deep conversation about how a customer's business works, but then it can scale once an IoT or big data solution is uncovered. Once you identify a business inefficiency in one customer, that's probably something that applies to several customers who do business in a similar way, Hertz said.
"There's just an enormous amount of opportunity within the Microsoft Suite to go in and have conversations with customers and change the way their doing business," Hertz said.
Hertz recently left New Signature, the company he founded in 2003 and which was twice named Microsoft's U.S. Partner of the Year, and is now "a free agent, evaluating opportunities," he said.