Microsoft Partners Say Tough Love, Early Start Has Channel Ready For Cloud Success
Submitted by Kevin McLaughlin on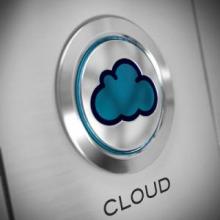 As the world's largest software company, Microsoft has faced a tougher road than any other enterprise technology vendor when it comes to moving its channel to cloud computing. While some partners weren't happy when Microsoft first started preaching the virtues of the cloud more than seven years ago, many now feel that Microsoft has done a bang-up job of moving to the cloud in a way that benefits the channel.
With more than 600,000 partners worldwide, Microsoft – which is holding its Worldwide Partner Conference 2014 this week in Washington, D.C. – has had to convince its solution providers to stop doing business the traditional way and adopt a whole new model, one that's full of difficult changes to business models and processes. Moving from product sales to services sales hasn't been easy, but many partners say they are now seeing the benefits of moving to the cloud.
So what has Microsoft been doing right? Chris Hertz, CEO of New Signature, a Washington, D.C.-based Microsoft partner, said the sheer size of the software giant's channel team, and the coverage it provides, is one of the biggest assets Microsoft brings to bear.
Specifically, the business development managers Microsoft has strategically placed to work with smaller partners have played a big role in getting these companies on board with Microsoft's cloud vision, Hertz said.
"Microsoft is really working on getting partners educated about the cloud and helping them develop their practices," Hertz told ITbestofbreed.com.
It's the job of these business development managers to find partners that have not developed their cloud practices. Through events, training and marketing, Microsoft's channel team has managed to kick-start many partners' cloud practices, Hertz said.
Microsoft also fosters a lot of partner-to-partner interaction in a way that helps promote cloud business, according to Hertz. In the past three years, Hertz said he has spoken with at least 100 Microsoft partners about his experience in moving to the cloud, in meetings brokered by Microsoft.
"We talked about cloud development, the skills employees need, marketing and the economics and financial aspects of the cloud," Hertz said.
In most of these meetings, Hertz was the one sharing his experiences with partners that were new to the cloud, but he said there have been cases where New Signature was able to expand its understanding of technologies it didn't sell at the time by talking with other Microsoft partners.