Lenovo Outlines Five Focus Areas for Its Channel Partners
Submitted by Phil Harvey on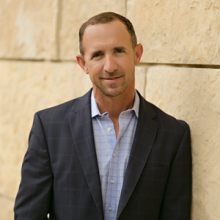 Lenovo is focused on growing its client base and its data center business, while delivering premium products and services and expanding into key verticals, its top channel executive said Monday.
Addressing a group of the vendor's channel partners at the Best of Breed Conference in Atlanta, hosted by IT Best of Breed's parent, The Channel Company, Sammy Kinlaw, North America channel chief at Lenovo, outlined five major areas of focus for Lenovo.
Taking them in order, Kinlaw (pictured) started with PCs because Lenovo is, after all, the world's largest PC maker. "PCs remain our foundation, it's certainly our heritage," he said. "I'm charged with growing PCs at a high, double-digit growth at a premium to the market." The percentage he cited, in fact, was 15 percent greater than that of the overall market for PCs.
"We have to have the right price points, the right programs … we micromanage this business so tightly it's insane."
In premium products, Lenovo includes its Yoga workbooks and its X1 Carbon line of laptops. Higher-end products mean bigger margins and more money for channel partners. "You've got to sell up the stack," Kinlaw said.
Lenovo recently expanded channel eligibility for sales incentives for its data center products. "For data center spiffs, we only had midsize VARs available for spiffs. But last week, we announced that all VARs are eligible for spiffs," Kinlaw told about 50 channel partners. "Depending on which x86 product you're taking about, you can make two-, three-, four- or five hundred dollars on spiff – there's a lot of money to be made here."
What Kinlaw said drew the approval of one channel partner.
"They're really helping us out by giving us a chance to add value," Fusiontek CEO Brian Miller said, referring to Lenovo's approach to helping solution providers with data center sales. "There has been a big change in the way they handle things and they see that a data center sale is not just a hardware sale."
Education (K-12) remains Lenovo's largest vertical, Kinlaw says, but the company also put into place a healthcare vertical with sales teams calling on end users. There's also a workstation vertical, targeting oil and gas and production line businesses. "You can look for us to announce more verticals in the next year," he said.