Last Week's News, By The Numbers
Submitted by CRN Staff on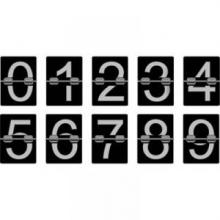 Two solution provider giants made big news last week as Optiv Security announced a change in ownership from one private-equity firm to another, while CompuCom revealed that it will move its headquarters from the Dallas area to just outside Charlotte, N.C. Here are some notable numbers from those and other news from last week that are of interest to the channel.
1,500 – Number of corporate and contact center jobs solution provider CompuCom will create when it moves its corporate headquarters from the Dallas area to Indian Land, S.C., just over the line from Charlotte, N.C. CompuCom announced it will bring its product and service development teams together in one location, allowing them to work more closely with one another and with CompuCom's senior leadership. CompuCom's contact center employees are currently spread across Texas; Louisville, Ky.; and Charlotte, the company said.
6.2 percent – Global growth in share of PC shipments for Dell Technologies during the third quarter, according to IDC. The research firm said Dell gained the most market share of any major PC vendor during the quarter. The growth was nearly double HP Inc.'s growth total, and it came as global PC leader Lenovo lost 3.3 percent of share, according to IDC data.
More than $60 billion – Value of capital Cisco Systems has outside the United States, according to CEO Chuck Robbins in a recent interview with CNBC. Robbins is scheduled to meet with President-elect Donald Trump this week, and Cisco's partners are bullish that Trump's proposed tax repatriation plan will spur massive growth for Cisco and its U.S.-based partners.
$32 billion – Estimated cloud market spend in 2017, according to Forrester Research. The firm upwardly revised its predictions for next year, and that number is expected to double by 2020 as hyper-growth continues, principal analyst Dave Bartoletti told attendees at the NexGen Cloud Conference, sponsored by CRN's parent, The Channel Company, in Anaheim, Calif. Bartoletti said channel partners need to understand their role in helping customers migrate to the right platforms to maximize their cloud opportunities over the next few years.
$18 billion – Value of investment portfolio of KKR & Co., which is acquiring a majority stake in solution provider giant Optiv Security. Terms of the deal were not disclosed. Denver-based Optiv's current primary owner is Blackstone Group, which will maintain a minority interest in Optiv, the company said. Optiv CEO Dan Burns said the move to KKR will "enable our company to better help global clients address their full range of cyber risk and security needs in a customized and integrated fashion."