Last Week's News, By The Numbers
Submitted by CRN Staff on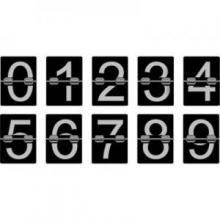 It was a busy week for technology news last week. Here's a look at five news stories of interest to the channel from the week of Sept. 5-9, focusing on key numbers within those stories.
2,000 to 3,000 – Estimated number of jobs Dell will reportedly cut in an effort to trim costs following its acquisition of EMC. The cuts, about 2 percent of Dell's workforce, will come mostly in the U.S. and are expected to save the company $1.7 billion over the next 18 months, according to Bloomberg.
3 – Number of former executives with Blue Coat Systems who were named to help lead sales and channel efforts for Symantec, just weeks after Symantec bought Blue Coat. The executives – Marc Andrews, Steve Tchejeyan and Keith Weatherford – were joined by two Symantec executives who were named to similar roles. As part of the acquisition, former Blue Coat CEO Greg Clark took over the same role at Symantec.
$3.1 billion – Cash that Intel will receive after agreeing to sell its Intel Security line to TPG Capital for $4.2 billion. TPG will make a $1.1 billion equity investment and control 51 percent of the company. Dell will hang onto a 49-percent share. After the deal closes, the company will revert to its old name, McAfee, which Intel bought for $7.7 billion in 2010.
900 percent – Growth rate this year for security startup Hexadite, according to its CEO, Eran Barak. Hexadite, based in Boston, has formed a strategic reseller partnership with Hewlett Packard Enterprise through which HPE channel partners can sell Hexadite's products. Barak told CRN that Hexadite is preparing to launch its own partner program within the next month.
10 – Number of companies acquired this year by channel giant Accenture, after it announced it would buy New Energy Group, a 400-person Salesforce solution provider based in Italy. The acquisition by Accenture – No. 2 on CRN's Solution provider 500 - is expected to close within two months. It adds to four previous Salesforce partner acquisitions that Accenture has executed within the past two years.