Juniper's Iyer: CIOs Must Reinvent Themselves As Digital Leaders
Submitted by Matt Brown on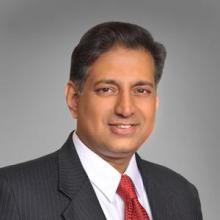 CIOs are under tremendous pressure. In fact, the CIO position is today perhaps the most fraught in the entire C suite.
CEOs either love their CIOs, or think that while he or she is a competent, stable and productive operations executive, the company could be missing out on new digital technology and falling behind on the latest innovations. Maybe solution providers are bypassing CIOs to sell to CMOs, or even chief digital officers.
To solution providers, this might sound like a great opportunity. But there's good reason for CEOs to be cautious, and it's probably better for everybody in the long run.
Juniper Networks CIO Bask Iyer tells CIO magazine that rushing to replace or circumvent operations-minded CIOs with new chief digital officers or chief innovation officers can be more trouble than it's worth.
"They come in and everybody loves them – for about six months," Iyer tells CIO. "But they don't really understand how to drive and deliver technology change, so they flame out. A year later, they are gone, and it's the CIO who is left picking up the pieces."
CEOs, Iyer says, "can't hire an executive who can only talk about a technology future; when the rubber hits the road, and it's time to implement, you're going to need more work on the back-end than you think."
Iyer says CIOs can demonstrate their indispensability in several ways: Be operationally efficient; be willing to talk strategy; stop "talking geek," and focus on leadership rather than service.