Intel Security Spin-Out Thrills Partners, Analysts
Submitted by Sarah Kuranda on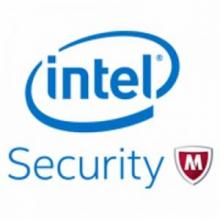 (Note: This article was originally posted to CRN.com Sept.8.)
Patrtners and analysts are ecstatic after Intel said it would spin out its security business to become a stand-alone vendor, controlled by a private equity firm.
"It's a good thing for us. We're fired up for the McAfee split," said Jamie Shepard, senior vice president of health care and strategy at Addison, Texas-based Lumenate.
Intel Security said Wednesday that it had finalized a deal with private equity firm TPG Capital to spin out from parent company Intel, with Intel retaining a 49 percent ownership stake in the company and TPG holding a 51 percent stake. Intel Security General Manager Chris Young will continue to lead the company, assuming the title of CEO.
[Related: 12 Massive M&A Deals Reshaping The Channel: August 2016]
Shepard said the spin-out will allow Intel Security, which will return to its McAfee name after the deal's anticipated close in the second quarter of 2017, to have more freedom to make the investments it needs to stay on the forefront of security trends. That includes investments in technology and acquisitions, Shepard said, particularly around next-generation endpoint security.
"I think customers are looking for a laser focus [around security] and McAfee will truly be in a position now to do that now," Shepard said.
Other partners, who did not want to be named, said the deal allows Intel Security to better leverage its talent and portfolio. They said the company was not able to do that to its full potential under Intel.
In a letter to partners about the move, which was viewed by CRN, Intel Security's Young said the newly formed McAfee company will be "well positioned for the future," leveraging the software background of TPG, its own intellectual capital and the power of Intel as a partial owner. He said Intel Security, under the McAfee name, will invest in technology across the threat defense life cycle, a strategy it calls Security Connected. That strategy will "remain unchanged" with the deal, he said.
"McAfee will emerge with a company structure optimized for growth, innovation and focus in the dynamic cybersecurity industry. I will continue to lead the organization as CEO of the newly formed company and couldn't be more excited about what the future holds for our customers and partners. … McAfee will be committed to not just being one of the biggest players in the industry, but also the best," Young said in the letter.
Young also emphasized Intel Security's commitment to its partners as a stand-alone company, saying, "This milestone is made possible thanks to the support of partners like you."