HPE Aims To Drive Share Of Channel Sales From 70 To 90 Percent; Partners Call It A Game Changer
Submitted by Steven Burke on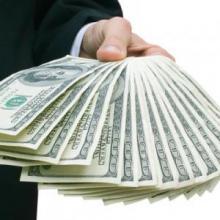 As part of the drive to increase the percentage of sales going through partners, HPE has instituted a strict SMB sales policy that partners must be brought into deals with HPE sales teams much earlier in the sales process, said Dunsire.
HPE sales reps who cover as many as 200 SMB accounts are being chartered with bringing channel partners into accounts early to drive robust services and solutions deals, said Dunsire. The aim is to grow that business "wider and deeper" with HPE's support, said Dunsire.
HPE partners predicted that the 70-to-90 percent pledge will translate into dramatic sales growth for the partners that align tightly with the company.
Rich Baldwin, chief strategy officer at Nth Generation Computing, a San Diego-based HPE partner, said he sees the 70-to-90  percent commitment opening the door for Nth Generation to grow its business as much as 25 to 40 percent over the next year, from $50 million to as much as $90 million.
"This is fantastic," said Baldwin. "We see our business growing by leaps and bounds, with HPE bringing us into more large accounts because they don't have enough feet on the streets to cover it themselves. It's accelerating."
Baldwin said the HPE 70-to-90 percent pledge is an epoch-making moment for partners. "Typically, channel partners have been at the bottom of the pyramid and the manufacturers hold the top of the pyramid," he said, noting his HPE 3Par and networking business is growing at robust double-digit rates. "There is only going to be 100 to 200 accounts in the world that HPE will keep direct."
Steve Fitzhenry, executive vice president of marketing and partner development for NWN, No. 68 on the 2016 CRN Solution Provider 500, said he sees the HPE spin-in mergers of the enterprise services and software businesses as opening the door to a partner renaissance. "HPE is finally positioned for growth," he said. "They are once again making the best damned technology in the business and customers want to buy it. This is the technology company we all loved five, 10 and 20 years ago."
The sharper focus on partners is definetely going to accelerate NWN's HPE sales, said Fitzhenry. "We are working with an organization now that is focused on channel partners," he said.  "They are focused on our profitability. They are focused on the partnership between their organization and our organization and the customer. At the end of the day, it is all about what the customer gets from the relationship."