HPE Aims To Drive Share Of Channel Sales From 70 To 90 Percent; Partners Call It A Game Changer
Submitted by Steven Burke on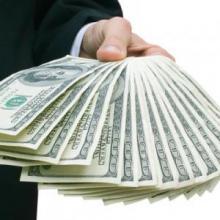 Hewlett Packard Enterprise Americas Channels Vice President Scott Dunsire said the $28 billion independent hybrid cloud power aims to increase the percentage of its sales going through partners from 70 to 90 percent of sales.
HPE's commitment to partners is accelerating in the wake of the blockbuster deal earlier this year to spin merge its $20 billion enterprise services business into systems integration giant CSC, Dunsire said Monday in a question-and-answer session at the Best of Breed Conference, hosted by IT Best of Breed's parent, The Channel Company. The session was hosted by Harry Zarek, CEO of Compugen, one of HPE's top partners and No. 67 on the 2016 CRN Solution Provider 500 list.
"There was conflict with our channel partners, so having that (enterprise services business) become its own company with CSC really gives us the opportunity to align closer with our partners," said Dunsire. "We are going to need our partners more than ever across all segments: global, commercial, SMB, public sector. We are going to need to leverage partners and their services."
Dunsire said the message to partners is loud and clear: HPE is doubling down on its commitment to the channel. "We built our business on partners," he said. "We are not waivering on that. We are only going to grow our business through the channel."
Dunsire said HPE has made a strategic decision to focus its direct sales reps on the top 200 global accounts. The economics of the channel are more compelling than ever in the cloud era, he said.
"When you look at the pressure we have with margins with field selling costs, we can't afford to have 10,000 salespeople," he said. "When we leverage the channel community, we have an opportunity to go after much more of the marketplace."
Dunsire singled out Terry Richardson, HPE vice president and general manager of U.S. channel sales, a channel chief veteran, who was in the audience and is overseeing all VAR sales for HPE, as a go-to executive for partners. The two channel leaders are focused on making sure HPE is doubling down on all areas to increase partner sales engagement, Dunsire said.
The all-out HPE channel charge includes a stepped-up SMB emphasis that includes a restructuring and puts HPE's SMB team under Dunsire's organization. "We are investing heavily on the SMB side," he said. "We are doubling down."
The doubling down comes just a year after HPE reclassified its SMB and Commercial Two midmarket segment as a 100 percent channel business.