How You Can Turbocharge Your Content Marketing
Submitted by Rick Saia on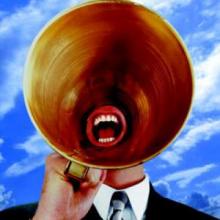 Any business owner knows that creating and building brand awareness is critical to growing revenue.
In the technology industry, many solution providers have placed content as a core element of their marketing strategies, helped by the growth of the web as a publishing platform.
For David Furth, CEO of Leap The Pond, a provider of accounting solutions based in Milford, Conn., content marketing – specifically through blogs and whitepapers - has been critical to his company's recent growth.
"We focus on what's become sort of the traditional [methods], both inbound and outbound marketing … developing content … and driving traffic through our website," Furth told IT Best Of Breed. " We like to be prescriptive and thought provoking; those are the (areas) we keep in mind. … That's a big piece of what our content marketing is about today."
Content marketing can be hit or miss, no matter the industry. Joe Pulizzi, founder of the Content Marketing Institute, which provides resources on content marketing for businesses, wrote earlier this year that only 30 percent of marketers at B2B companies said their organizations are effective with their content marketing.
How do you succeed? Part of the solution is to have a documented marketing strategy, and communicate regularly to discuss content marketing initiatives, Pulizzi writes.
Want more tips on how to improve your company's content marketing, especially driving more traffic to your website? Here are links to three helpful web articles.
SIEGE MEDIA: 15 actionable content marketing tips to drive more traffic
Ross Hudgens focuses on analytics and social media in this post. He also throws in a tip on reaching out with video.
CONTENT MARKETING INSTITUTE: How to tell if your content marketing is working
Ann Gynn offers tips from 22 experts – from developing a clear mission to deploying key metrics – that can help you measure your success.
MARKETING TECH: The virtues of sharing
Create content that people not only want to read, but also share, Lauren Smith writes. And while you're at it, make your content easy to share.