How Storage Veteran Finds Startups With The Right Stuff
Submitted by Kevin McLaughlin on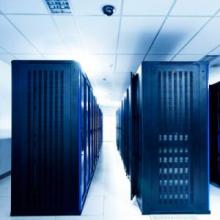 Aaron Cardenas, CEO of solution provider P1 Technologies, knows how to separate the wheat from the chaff in the storage market. In a sales career spanning nearly two decades, he's come up with a formula for identifying genuinely game-changing storage startups.
In a recent interview, Cardenas said storage startups face a tough road in the channel because it's a crowded space with lots of large, well-entrenched vendors.
"New storage technology is very difficult to get into the channel, primarily because the channel is already selling something else, and because they are, to some extent, beholden to those vendors," Cardenas said.
P1 Technologies, of Manhattan Beach, Calif., is holding its fifth annual storage summit Oct. 22 and 23, an event that provides Cardenas with an opportunity to highlight startups his company has identified as having unique and powerful technology.
Cardenas, who joined storage vendor NetApp straight out of college in 1996 during the vendor's infancy, has plenty of experience in the storage market. He started in inside sales, and was soon promoted to outside sales and channel manager positions. During that time, he handled much of the groundwork for building NetApp's channel ranks in southern California.
But although Cardenas had no problem signing up resellers, he said getting them to actually sell NetApp was a different matter.
"It was very difficult to sell NetApp at that time," Cardenas said. "I went around to the partners and said, 'Here's why NetApp is interesting, and here's why you should stop selling IBM and Sun Microsystems.'"   
Eventually, Cardenas decided that the best path forward for a NetApp channel might be to build new VARs.  He said the VARs he helped build quickly became NetApp's largest resellers, and they retain that status today.
Cardenas left NetApp in 2001 and spent the next five years at a series of storage startups. In 2006, he joined another startup, Data Domain, but immediately ran into the same issues he'd experienced in trying to sell NetApp through the channel.
So instead of joining another vendor, Cardenas decided to try a different approach. He founded P1 in 2009 and began selling Data Domain and Isilon, both of which were acquired by EMC.
Since then, Cardenas said he has shifted his attention to identifying storage startups with the most unique and unheralded technology.
"I wanted to capitalize on the fact that there were no solution providers servicing their clients in a way that opened them up to new storage startups. Most resellers are locked to one vendor," Cardenas said. "We see our place in this world as doing the research on startups -- do they have good technology, market adoption, and management?"
P1's approach has helped the 20-employee company attract high-profile customers, including several Fortune 100 companies, Cardenas said.
Now, P1 is trying to leverage its vast base of storage market intelligence to gain a foothold in the red-hot converged infrastructure market.