How To Rev Up Your Sales Team For 2017
Submitted by Rick Saia on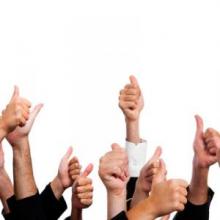 With less than two months to go before the calendar turns over into a new year, most businesses have already established their IT spending plans and budgets for 2017.
In turn, solution providers have set their revenue goals.
And it could be a decent year on the revenue side for solution providers that focus on services and software, according to Gartner. The IT research firm last month forecast a nearly 3 percent global growth in IT spending for next year, to $3.5 trillion. The forecast is rosier for IT services (4.8 percent) and software (7.2 percent).
Also, at last month's Best of Breed Conference in Atlanta, hosted by IT Best Of Breed's parent, The Channel Company, 77 percent of solution providers who took part in a survey expect sales to improve over the next 12 months.
This would be a good time, then, to look at how your sales force can reach or exceed next year's revenue goals. So, here are three links to web articles that can help you with goal setting, as well as motivating those who must bring in the money.
ALLEYWATCH: Six ways to motivate a sales team
This article, from Primary Venture Partners, comes out of a roundtable discussion with six sales executives. Among the tips: Instill some competition within the staff and don't stop looking out for potential hires who can help accelerate growth.
RAIN GROUP: Don't just set the goals, check in with them regularly
This blog post by John Doerr offers six steps as part of a regimented "check in" on goals. Doerr's list prescribes what you should look at daily, weekly, monthly and quarterly.
HUBSPOT: Important lessons on setting sales goals
In this blog post from October 2015, Mike Renahan addresses the importance of using small goals to reach larger goals. Some of those small goals focus on professional development and maintaining contact with new clients.