How MSPs Can Master The Evolution Of The Cloud
Submitted by John Humphreys on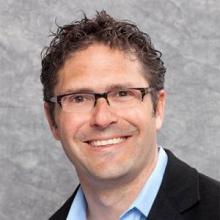 When cloud computing came into play, channel resellers quickly realized they needed to offer cloud services in order to stay relevant and remain profitable. 
Many of these channel players added cloud services to their portfolio of offerings by creating and running their own clouds. Due to the major up-front and ongoing cost incurred by creating and managing cloud environments, the clouds that these resellers created have been generally small, offering limited services and a local footprint. 
The up-front cost of creating a cloud can be upwards of $1M, but what many MSPs and channel counterparts did not realize was how expensive the upkeep would be, not to mention the cost of hiring and training additional employees required to run the new cloud environment.
In addition to the high costs associated with creating and running these clouds, channel resellers soon realized their local cloud service also presented technical drawbacks. 
Specifically, they found that in order to support their global and multinational customers, they needed to have services located in all the markets in which these customers operate in order to achieve the necessary performance, latency and data residency requirements.
The focus on global footprint and local execution is one of the emerging differentiators for cloud, and it's a major hurdle that channel resellers did not initially take into consideration.