How Integration Partners Drives Award-Winning Customer Service (From The Inside Out)
Submitted by Kristin Bent on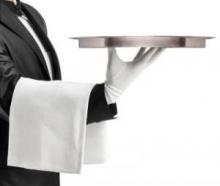 Integration Partners, an Avaya Platinum and Elite Juniper Networks partner based in Lexington, Mass., has experienced stellar growth over the past five years, with annual revenue jumping at a clip of at least $10 million per year since 2009.
But, according to the 15-year-old solution provider, it's not just its technical acumen that's to thank. It's its customer service.
"I think technology companies generally may not focus on service as much as they focus on technical competence and innovation," said Debra Young-Kroeger, organization development manager at Integration Partners. "And that is the one thing that truly does stand out for us."
Young-Kroeger joined Integration Partners in 2013 and focuses exclusively on how to drive and organize the company's roughly 200 employees to create the best possible customer experience.
Looking at her track record, she's up for the task. Young-Kroeger has spent the bulk of her career working as an internal consultant, spearheading leadership development, team building and quality management for a range of different organizations.
Early in her career, Young-Kroeger spent eight years as the quality leader at the Ritz-Carlton, the hotel chain that's grown to be the gold standard in customer care.  
Young-Kroeger said one of the Ritz-Carlton's secrets is to make every employee, regardless of their formal role or function, feel a responsibility to make customers happy. Within Integration Partners, she is striving to do just that, ensuring that every employee in every division – be it marketing or sales or engineering – has a clear idea of how their role impacts the customer.
"I don't know of anyone within Integration Partners who doesn't have a sense of how they contribute to the service we deliver," Young-Kroeger said. "Everyone has skin in the game." 
Driving that mindset is done by ensuring employees treat one another, internally, as customers themselves. Every functional group should be fully aware of how they support and impact another group, explained Bill Xydias, Integration Partners' marketing director.
"Even though we are small compared to global companies, we are not siloed at all. We are in the process of reorganizing ourselves to communicate more and focus in the direction of the customer," Xydias said. "The customer experience starts within our company."