How The Cloud Complements Telecom SP's Legacy Business
Submitted by Gina Narcisi on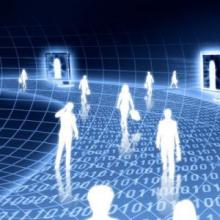 TelcoSolutions, an independent consulting firm that offers connectivity, high-speed Internet and cloud-based unified communications (UC) services, has been busy keeping up with the evolving telecommunications market.
The company, based in Norcross, Ga., has been in business since 2004, when it began start selling T1 lines and Ethernet solutions. While TelcoSolutions may have a staff of only five, its portfolio is stocked with offerings from more than 25 carriers. TelcoSolutions resells solutions directly to end customers, but it also considers itself a "mini master agent," with a channel of 60 agent partners.
TelcoSolutions recently noticed that carriers are changing their objectives and going after new kinds of customers – cloud customers. The partners and co-founders of TelcoSolutions, Erin Conrad and Travis Taylor, knew the company couldn't rest on its laurels reselling data circuits.
TelcoSolutions has always had a nearly 100 percent recurring revenue business model, so focusing its energy on cloud hasn't been a hard transition. But even though it's in hot pursuit of cloud services, the company is also focusing on solutions that complement its existing product set of carrier offerings.
In this Q&A, Conrad and Taylor share how TelcoSolutions has been successful as it moves into the cloud space, while staying true to its business model and its existing portfolio that the company's channel – and end customers – have come to expect.
Tell us about the TelcoSolutions' business model.  
Taylor: We resell carrier products, primarily data circuits and we've been more heavily [focused on] hosted VoIP and cloud services over the last 18 to 24 months. Our customers really have a higher demand for those solutions now and have been requesting more quotes for those products lately. We give customers the two or three best options based on what they are looking for -- like data, voice, or Internet.
We are 99 percent residual-focused -- pretty much every provider we work with offers some sort of residual incentive, and it's been this way since the beginning. We've grown every year since inception, and [we grew] 12 percent in 2015.
We are looking forward to bringing more customers to our carrier and increase growth as a whole in 2016. There are a lot of opportunities to bundle cloud solutions, like storage and hosted VoIP solutions with [our existing voice and data] solutions.  
Describe how you've seen cloud interest take off in recent years.
Conrad: A couple of years ago, there were early adopters we were selling hosted VoIP to. Some businesses were willing to try it out -- mainly new businesses. Now, we are finding that more times than not, people are asking us for it, as opposed to us asking them if they were interested in cloud as a part of our sales process. Now, businesses are asking outright, "Do you offer hosted VoIP as well as this Internet solution?" So, it's really gone beyond the stage of just early adopters -- it's become mainstream, especially as people are replacing their PBXs with a cloud-based solution.
TelcoSolutions recently added Broadview Networks' cloud-based OfficeSuite to its portfolio. Can you tell us what the product suite will add to the TelcoSolutions lineup that didn't exist before?
Conrad: This partnership is adding a cloud-based hosted provider that focused purely on voice. We've been working with [Broadview] for about six months, but really began pushing the product set over the last couple of months. I'd like to think we can add $50,000 in new monthly billing in a year or two's time.
One thing I'm really enjoying is the provider's attention to detail. A lot of the hosted VoIP providers we work with have more of a "sell it and hope it works" mentality. With Broadview, I'm having a good experience selling it, and when it doesn't work exactly as you would like it to, they really assist us -- for example, maybe a router needs to be added into the equation and they'll help us with that.
Are your solution provider partners coming to you for help selling cloud-based products?
Taylor: I think the cloud is still relatively new to a lot of people. Typically if there is a really advanced cloud application, we'll engage a cloud engineer with the [solution provider or end customer]. That way, if they have specific questions regarding their network or routers or data center, the engineer can speak at a higher level than [Conrad] and I could on the specific cloud solutions. Any advanced cloud solution is going to typically be a 3-month or longer sale, and there is usually a few conference calls or a site meeting to go over everything with the engineers or [the business's existing] vendors. It's definitely more of an advanced technical sale than selling someone an Internet pipe.
What was TelcoSolutions' secret to becoming profitable through a recurring revenue model in the early days?
Taylor: Really, it's just persistence. That, and you have to have that business model based on 12, 24 or 36 months, or whatever the plan is. With residuals, the problem is you might sell an account and then it takes 60 to 90 days to install, and then it has to bill, and then typically the carrier or master agent has a 1-to-2 month hold. So you really have a lag time before the residual starts to compound. With upfront spiffs, some carriers pay as soon as you sign the deal or when the deal is complete, so time is really more of the issue with residual business models.
What should solution providers know if they want to also build a strong business model based on recurring revenue?
Taylor: Some people that start their own telecom or cloud business don't realize the growing pains they might have, even if they are proactively selling when they first start. It usually takes longer than they think to start to see the fruit of their labor.
You have to have a solid business plan and cash reserves to ride it out. [Conrad] and I had a very specific model going in. We knew if we sold X and we kept doing that, we'd earn Y in three or six months, or a year's time. You have to go in with realistic numbers of what you are capable of selling, and then a realistic timeframe for when you'll start to receive revenue and compensation for what you're selling. 
Coming from the world of telco consulting, is cloud consulting also a business model that TelcoSolutions believes is worth pursuing?
 
Conrad: [Cloud consulting] is absolutely important. And we are doing that already a bit because the nature of Internet [solutions is] going to lend themselves to someone wanting to use the cloud in one capacity or another, whether it's just to store pictures or to get into hosted VoIP or beyond that. It's becoming necessary for us to have that capability to be a cloud consultant.
For us, it's absolutely imperative that we expand on cloud solutions and start getting into [virtual desktop infrastructure] VDI and Software-as-a-Service, beyond just hosted VoIP. Obviously, the more revenue we can get from each client, the more loyal they are going to be to us and come to us as a subject matter expert.