Getting To 'Yes' In Government, Education IT Sales
Submitted by Rachel Eckert on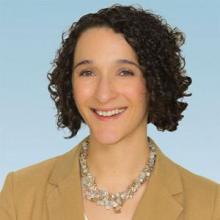 In a recent panel discussion about the state and local government and education sector (SLED), Oregon's CIO Alex Pettit noted that "hundreds of people can say 'no' in an organization, but only a small number can say 'yes.'"
As technology vendors, once we discover who's who, our jobs become a lot easier.  We can often use publically available resources to find information on our customers' priorities and budgets. But discovering who the decision-makers are in SLED, and what impacts their decisions, is the most important first step to a sale.
Who makes the decisions?
Navigating the waters of SLED IT decision makers can be confusing at best. Most states have an IT department or office, but this office doesn't always govern the whole state, county, or city government IT budgets. Often, only a fraction of purchases go through these groups, while the remaining purchases are funded by individual agency budgets.
Typically, IT budget and decision-making authorities are decentralized. In some cases, states consolidate procurement under a general IT department or office, but this is not widespread. For example, Georgia has brought most IT purchasing under a consolidated outsourcing contract. Florida is attempting similar consolidation (despite three failed attempts).
Curiously, some CIOs have veto power even though they may not control the entire IT budget for the state, county, or city government. In Ohio and in Cook County, Illinois, for example, CIOs can veto another agency's IT purchases if those purchases don't align with the overall state, county, or city IT strategy and infrastructure.
In short, it's not enough to communicate with the agency CIO or the CIOs for the state, county, or city. It's important to address the IT goals and mission of both groups.
What influences decisions?
IT decisions aren't just about technology. CIOs have to balance technology choices against the cultural and political atmosphere of agencies, states, counties, or cities.
Spencer Wood, Ohio's deputy state CIO and COO, has called Ohio a "home-rules" state: Decisions are often influenced by local or regional governments. The CIO from Cook County, Illinois, sought buy-in from individual agencies to help ease the transition to a new data center. IT infrastructure and applications are often an ingrained part of an organization's culture, which is why buy-in like this is a necessity.