Exinda's Parikh On WAN Opportunities For VARs
Submitted by Mark Haranas on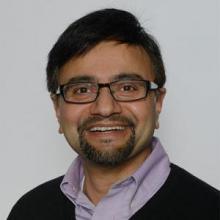 An influx of connected devices is bombarding networks, putting a strain on bandwidth, and in some cases becoming a serious problem for companies that want run efficiently.
The need for better speed, agility and performance on wide area networks (WAN) is becoming more prevalent amid widespread consumerization and the rise of the bring-your-own-device workplace.
Boston, Mass.-based WAN optimization specialist vendor Exinda sees opportunity for the channel -- offering an integrated WAN orchestration suite that combines application monitoring, acceleration and traffic shaping with interactive analytics and purpose-built reporting.
Aseem Parikh, Chief Strategy Officer of Exinda, tells IT Best of Breed about the biggest trends in WAN optimization, and how the channel plays a vital part in that space.
How should VARs and solution providers capitalize on the WAN optimization space?
There are many opportunities for VARs and solution providers to capitalize on within the WAN optimization space.  We see growing opportunities to integrate WAN optimization into best practice implementations for enterprise applications such as unified communications.
For VARs in the UC space, WAN optimization offers an incremental line of business and increased value for customers who are making large investments in voice and video but would benefit from service quality assurance like we can provide.
We also see opportunities for service providers to differentiate their offerings by adding managed WAN services to their portfolios. Adding application visibility, control and optimization to their offerings is a great way to reduce churn, grow revenue and reduce operational costs.
How big a role is the channel currently playing in the WAN optimization space?
The channel is a vital part of the WAN optimization space and for our business in particular. Exinda is a predominantly a channel company and we rely heavily on our partners for their deep networking expertise and customer relationships.
As the market continues to evolve and end customers continue to consume WAN solutions in different ways, the role of the channel will expand. For example, already we are seeing growth in managed WAN solutions.