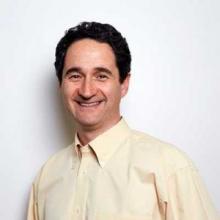 When most people think of the Internet of Things, they probably imagine the home of the future: the fridge knows when the milk is low, and the heat flips on during a homeowner's winter commute.
But that vision — while exciting — taps into only a fraction of the IoT's potential.
For enterprise, the IoT offers a revolution in smart data. From oil rigs to office cubicles, the business intelligence gleaned from the IoT can help cut costs, avoid disasters, and create a happier, more productive workplace. It's just a matter of knowing where to start.
Where The IoT Fits Into The Enterprise World
In its most basic form, the IoT is a collection of sensors put out into the field. In other words, IoT is anything attached to a machine or person that collects data that can be added to a larger data pool.
Everything that moves can, in essence, report back geolocation data, performance data, photographs, video, or any other type of data one might wish to collect. Sensors can be placed on oil derricks, tractors, assembly lines, connected cars, and even people's wrists as smartwatches or fitness monitors.
Features like location tracking could allow companies to monitor a product's entire journey, help locate its flaws, and determine needed improvements. Sensors inside the office could improve security and alert employees when various supplies are running low. Smart thermostats and lighting could save a bundle on energy costs.
This expanded data is a major boon for BI. With an increased data pool, corporations can make better decisions and display more relevant results to employees in real time. The best part is that the IoT isn't the future of BI; it's already here.
The Data Gold Mine Is Only Growing
Currently, more than a billion enterprise devices are connected to the Internet; that number is growing rapidly. In four years, connected devices in the enterprise sector will reach more than 9 billion.
Major corporations are already harnessing the power of the IoT in various ways. Bosch has created its own software platform to connect factory-floor machinery to the cloud and analyze data gleaned from day-to-day operations. Its work is being heralded as a major player in Berlin's so-called "fourth industrial revolution" — an effort to harness the power of the IoT to bring about the next wave in industrial manufacturing.
Meanwhile, General Electric is implementing the IoT in a variety of its branches. The company is investing in smart pipelines and smart grids; its aviation wing is using sensors to gather data from plane engines. Further, the company's SeaLytics BOP Advisor is helping offshore drilling become safer and more efficient.